There are loopholes around the rights relating to LGBTQIA+ persons in South Africa. While a lot has been achieved in terms of legislation for LGBTQIA+ equality in this country, it's often in favour of the "L" and the "G" – not enough has been done for the "T" and "I". Because of this, Intersex South Africa (ISSA), supported by Iranti, met with Commission for Gender Equality (CGE) representative Busiswe Deyi in October to discuss how the law can support Intersex people in their fight to make Intersex Genital Mutilation (IGM) illegal in South Africa.
Deyi delivered a presentation on behalf of the CGE on the second day of ISSA's annual conference to address issues facing Intersex people in South Africa.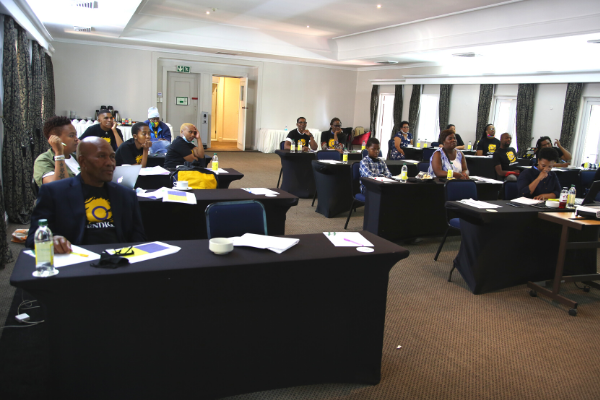 "Part of the work to secure LGBTQIA+ rights previously were about engaging with the right organizations around particular issues.
One of those issues right now is IGM, so we've set up a group to address IGM specifically," Deyi told Iranti and ISSA members.
The plan of action for the rollout of the CGE's relationship with ISSA is to assist with the gathering of information pertaining to when, where and how Intersex people and their family members have been affected by IGM, and why.
"This information allows us access to hospital records," Deyi said. "In the last medical case that we had, the Department of Health used a lot of tactics, for example, the right to privacy," she added.
Because of this, Deyi was adamant that while the CGE investigation needed to be backed by organizations like Iranti and ISSA: buy-in from individuals in the affected communities would work best to lay complaints against those responsible for medically unnecessary surgical intervention.
"We've identified at least five hospitals that are medical facilities of concern, but we need a factual basis on which to base our cases against these hospitals, and the Department of Health," Deyi said.
Individuals who report or lay complaints about incidences of IGM allow the CGE to ask questions like: where is the informed consent form that articulates the nature of the surgery, and was the parent informed enough for them to give consent?"
BACKLASH
Deyi mentioned that some doctors were very aware of the effects of IGM – and that some are even against it altogether. But she added that medical professionals have a responsibility to voice their concerns to parents when a child is born Intersex, so that a parent is properly informed.
"Doctors have a duty towards their patients and are allowed to voice their concerns about the negative effects of these surgeries as well. With medical professionals, we understand the potential for backlash. One of the things that we have to reassure parents on is that we understand that the relationship between a doctor and patient is one of trust – often what happens is that the parent defers decision-making power to the doctor because they rely on a doctor's professional capacity to know what to do," Deyi said.
ANONYMOUS REPORTING
Deyi said some parents of Intersex children require reassurance that they can report IGM cases anonymously.
"We'll seek a closing of certain documents and names – so that anyone who shares the names is subject to criminal sanctions," Deyi said.
She added: "People who report can retain their anonymity. This allows us to access policy issues or even use that as a basis for a case."
'FOR US BY US'
The CGE is developing a term of reference in relation to its IGM investigation and is ensuring that this is done in partnership with Iranti and ISSA.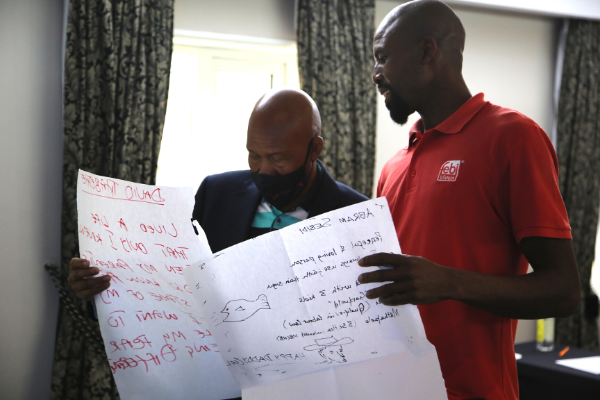 "The principle that we're following is one of 'for us by us', Deyi said.
"We need to make sure that the right organizations are at the table to represent people and inform education around what the consent form looks like, how we retain the dignity of people and who they can complain to."
She added: "We have the financial and legislative muscle to conduct these reports, but we don't have community buy-in. Whatever we do must be informed by, and backed by, the community.
Deyi said while preliminary documentation had already been drawn up, there was a need to confirm whether those were the ones that would be used in the long run. Lawyers from the firm Norton Rose Fulbright were present on the second day of the ISSA conference as well, to spend some time with organization members directly and indirectly affected by IGM.