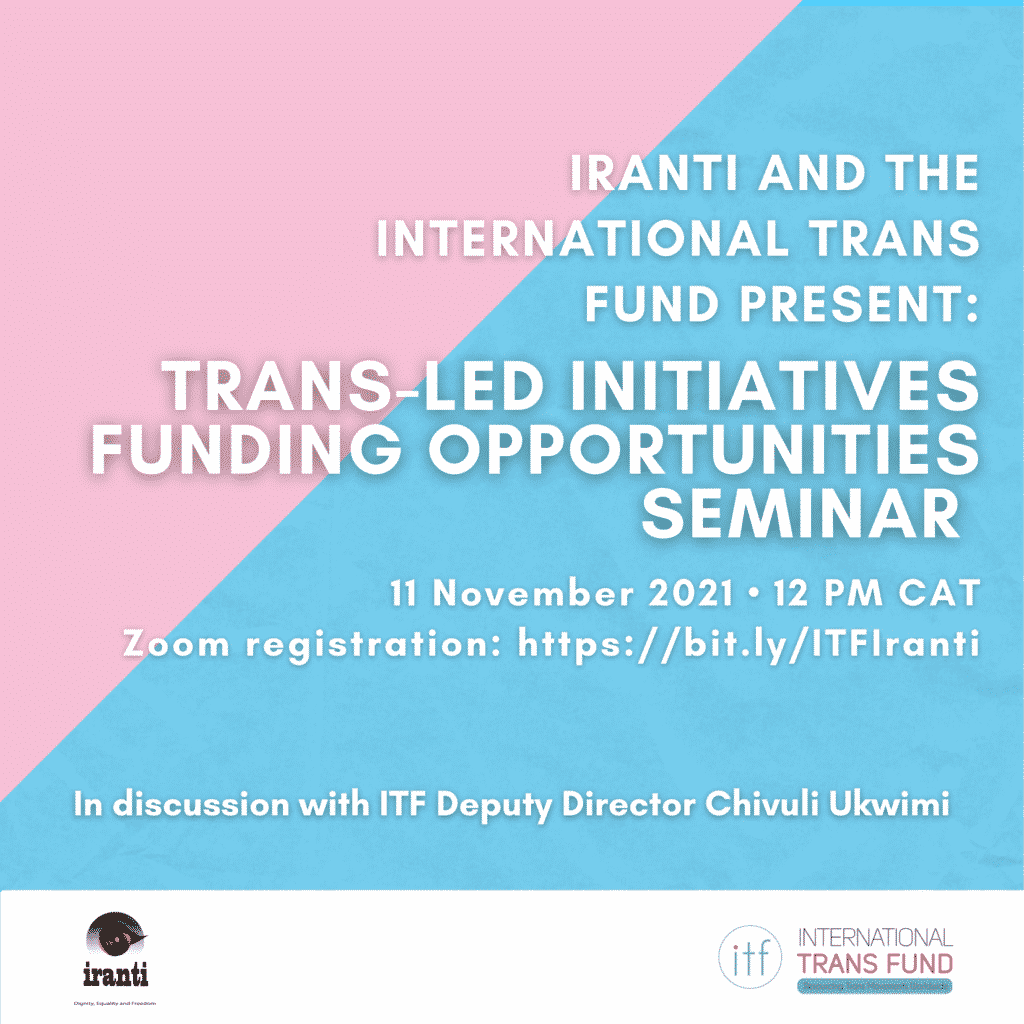 Iranti is a Johannesburg-based human rights advocacy organisation that advocates for the rights of LBTI persons, with a specific focus on lesbian, Transgender and intersex persons in Africa. Iranti works within a human rights framework raising issues on gender identities, and sexuality, through the strategic use of multimedia storytelling, research and activism.
The International Trans Fund (ITF) is a participatory grantmaking fund made up of trans activists and donors. The mission of the ITF is to mobilize sustainable resources for strong, trans-led movements and collective action, and to address and eliminate funding gaps impacting trans groups across the globe.
The ITF and Iranti would like to invite Trans led organisations to a discussion with the Deputy Director of ITF Chivuli Ukwimi to discuss funding possibilities for Trans led organisations.
To join in person, please RSVP to Ntuthuzo Ndzomo at ntuthuzo@iranti.org.za
Venue : Iranti offices 30 Wimbledon Road, Brixton, Johannesburg.
Time : 12pm -2pm
Date : 11 November 2021