"From where I am based, stigma, discrimination and violence continue to mar the lives of Trans people in South Africa and Africa," says Gender DynamiX Executive Director Liberty Matthyse. Matthyse was speaking during the seventh annual OutSummit Conference – a meeting of LGBTQIA+ advocates and allies – on the strategic and diverse struggle for Legal Gender Recognition (LGR) in Africa and across the globe.
The session, hosted by Iranti, looked at LGR in relation to stigma, discrimination and violence against Transgender people in South Africa, access to gender-affirming healthcare in Africa and Asia, and ways in which Transgender and gender non-conforming persons are encouraged to take care of their mental health on a daily basis.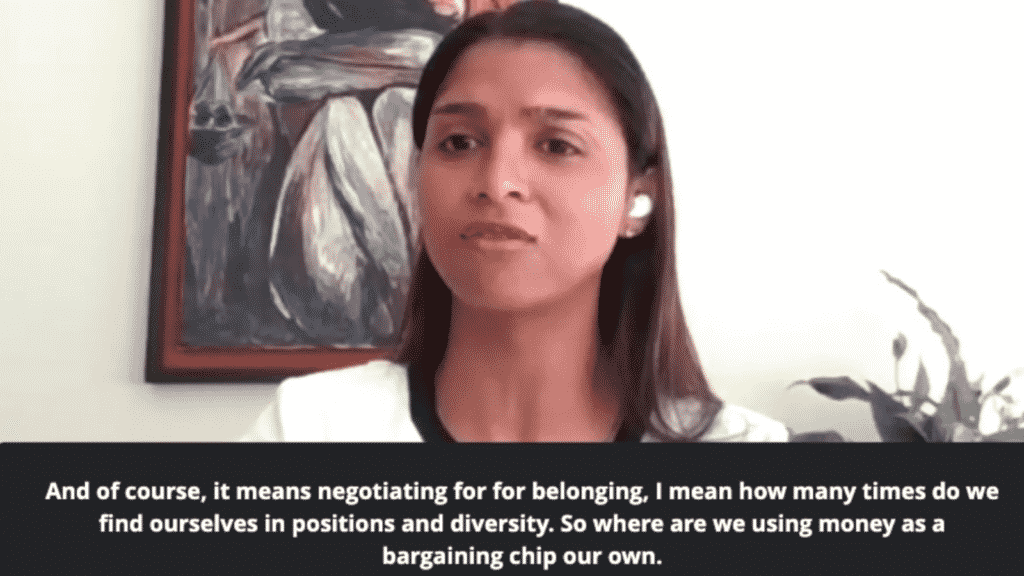 "Class issues, as well as, geographical issues continue to be characteristics of access to gender-affirming healthcare," Matthyse said.
She said no express law exists for Transgender and non-gender-conforming persons to amend their gender markers, except for Act 49, in South Africa. Act 49 allows Transgender persons who have begun their medical transition, Intersex persons, and gender non-conforming persons, to change the sex descriptor in their identity documents, to reflect their gender identity.
Unfortunately, the current options are between male or female, with none for 'non-identifying/third gender' persons.
Matthyse said the conceptual framing and design of legislation in South Africa is inherently flawed because it's based on a biomedical model of gender-affirming healthcare.
"This is problematic because gender-affirming healthcare isn't accessible to most of our people because it's based in urban areas and offered at a tertiary level – it doesn't include other marginalised demographics who also need to have gender marker changes at one point or another," she said.
She said that in South Africa, the legal mechanism is unaccompanied by the standard operating procedures.
"This leads to people not being able to access what they need at the Department of Home Affairs, for example…the long processing time, the attitude of some members of Home Affairs turning them away. There's a lot of work we're doing to advance this process of LGR in South Africa," Matthyse said.
LGR IN ASIA: A 3RD GENDER AND CERTIFICATION 
Representative of the Trans Steering Committee for Asia, Wannapong (Nhuun) Yodmuang said: "Years ago we had the research project on LGR in Asia where we looked through the laws and policies of the 10 countries in Asia, in relation to LGR, to see how Trans people are recognised. From that, there's still a lack of LGR in our region. There are many countries that don't allow people to change their legal gender markers – this prevents people from accessing things like social welfare, work, travel etc."
Yodmuang said neighbouring countries have laws protecting Trans people as well, and that recognise being Trans as a third gender. "But [they have] nothing that allows Trans people to identify as male and female – or recognise them as male or female," Yodmuang said, adding that being Transgender as a whole isn't recognised as a law yet.
"In some of the countries in Asia, you have to have some sort of Trans certification to be recognised by the military, for example. You need to prove that you have some sort of medical condition – that's what they call it, a medical condition," Yodmuang said.
According to Yodmuang, in Asia, there are a lot of discriminatory laws and practices with many countries still following colonial paths that bring binary laws into regions.
"These are used to persecute Trans people," Yodmuang said, adding that cultural and religious values also prevent Trans people from accessing LGR.
TAKING CARE
The never-ending fight for LGR and social recognition within our respective societies and communities can be an exhausting journey, and many times causes burnout, health issues and general mental fatigue.
Matthyse encourages us to focus on healing.
"Self-care is so critical. Most of the time we're burnt out because we're fighting the battles in the external world but sometimes we have intentions with one another within the collective space.
"Find ways to communicate with one another in our movements that don't hurt and re-traumatise one another in these spaces around human rights advancements for us and other marginalised demographics," she said. 
Matthyse has also urged members of the Trans community in South Africa specifically to recognise that reassurance can be found in our history. "I find meaning in that for myself, in individual wellness and collective wellness in our movement," she said.