Iranti means "memory" in Yoruba and as such we are committed to telling the stories of lesbian, transgender and intersex persons in our region. These stories and our history as a community do not exist in a vacuum, and we understand the need for evidence-based research, data analysis and documentation.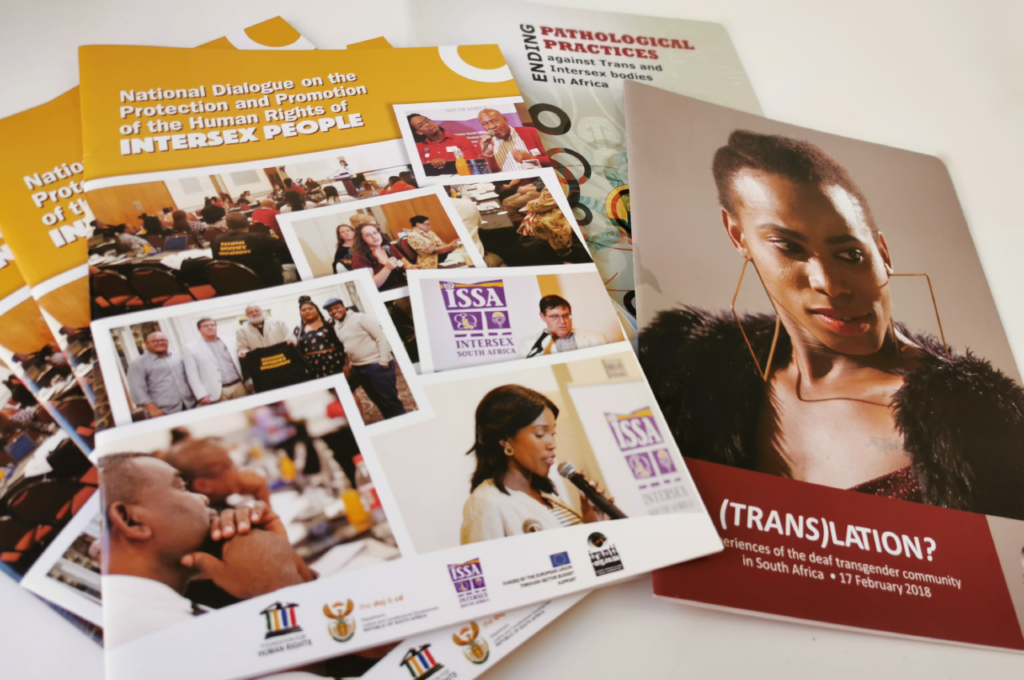 One of Iranti's key strategic outcomes therefore is for evidence-based research, data and documentation that supports effective interventions to be strengthened. This outcome area focuses on providing credible data in response to emergency situations that require immediate attention as well as the building an evidence to promote effective interventions over the longer term.
We are thus committed to:
Providing ethical and verifiable evidence of LGBTI+ related violations to support advocacy efforts.
Provide analysis on causal factors in hate crimes.
Enhance Iranti's capacity to tell more nuanced and holistic queer stories.
Expand the existing knowledge-base on local, national and international LGBTI+ issues
Secure & protect all documentation from unwarranted leakages and theft
Grow the number of lesbians, gender non-conforming, trans and intersex persons and their organisations that apply innovative approaches to gathering and presenting evidence-based data that is used for advocacy purposes.
Strengthening and expanding Iranti's digital media archive, making it accessible outside the organisation for purposes of wider research, advocacy and media-production.
Partner, where possible, with mainstream media to reach new and wider audiences.