Iranti's work, from media production to research, is all done in the service of lesbian, transgender and intersex advocacy and activism. We envision a just world where everyone lives with dignity, respect and equality and where different sexual orientations and gender identities are celebrated, but this cannot happen without meaningful, impactful and targeted advocacy.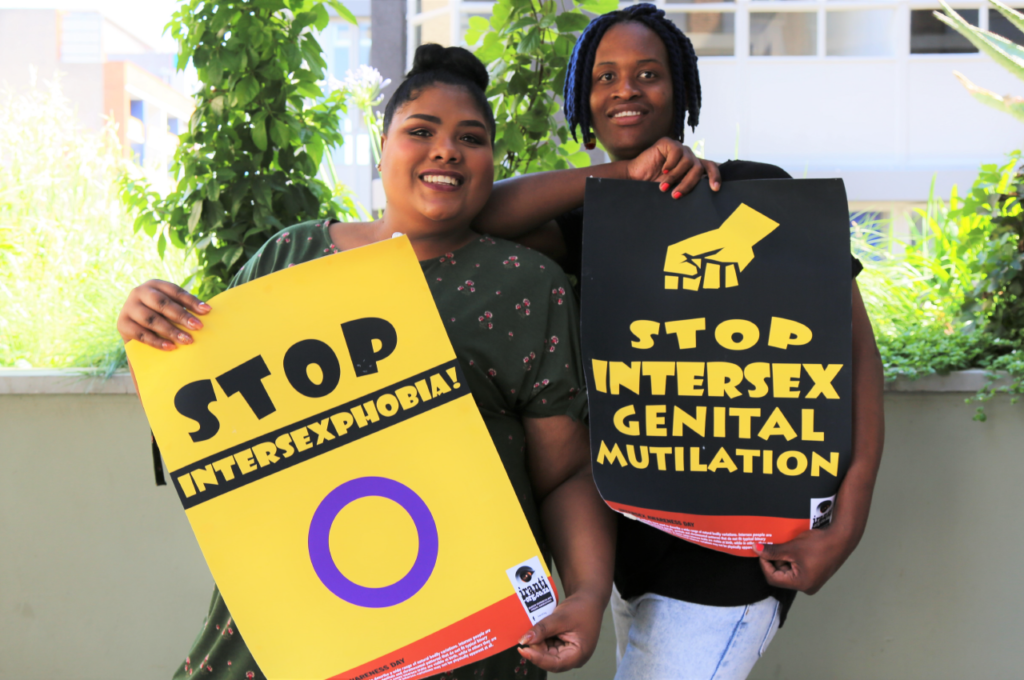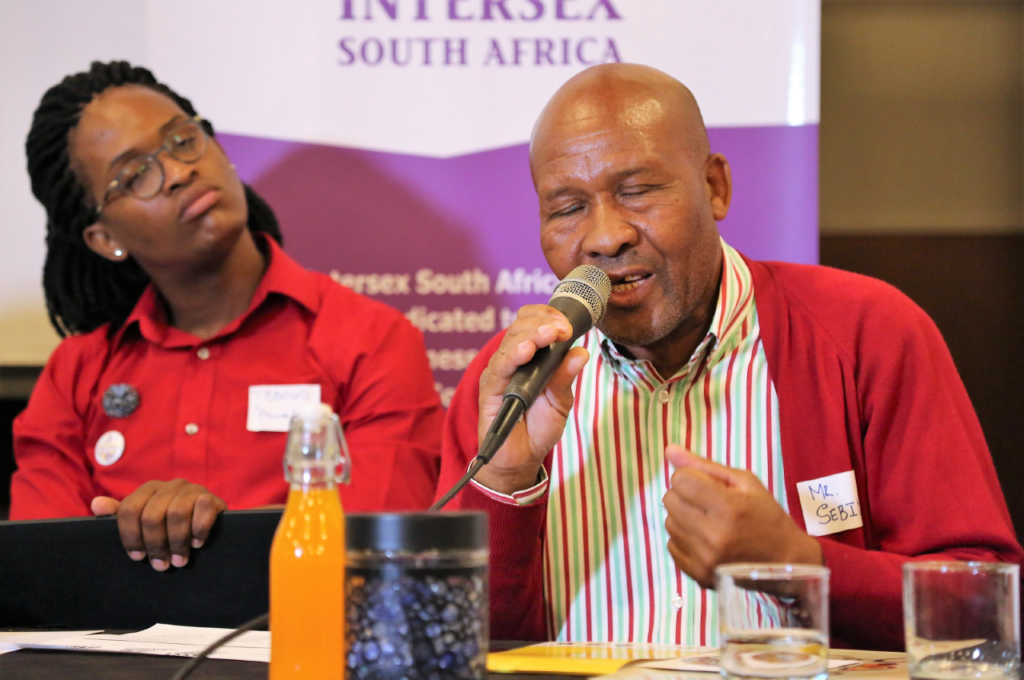 The LGBTI+ population faces many challenges, and Iranti focuses on three key advocacy areas.
Violence

Ongoing assault, murder, rape and other acts of violence are a prevalent feature of queer life, particularly for lesbian and transgender women in South Africa.
We document and seek justice for these violations, as well as other cases of discrimination and human rights violations which may physically, psychologically, emotionally, economically or in any other way negatively impact lesbian, transgender and intersex persons in our region.

Health

Access to gender-affirming healthcare remains unattainable for many transgender and gender-nonconforming persons, while IGM (Intersex Genital Mutilation) and intersex infanticide remains rife.
Many healthcare workers are often perpetrators of violence and discrimination against the LGBTI+ community, and many cannot access even basic healthcare or wellness systems. We work to raise awareness in medical spaces, as well as advocate for the expansion of healthcare provision and the depathologisation of trans and intersex identities.

Education

Iranti is in conversation with the Department of Basic Education and other stakeholders to make South African schools more inclusive for trans and gender non-comforming students.
We also host or collaborate on multiple community engagements annually to educate and sensitise community members across South Africa with regard to lesbian, transgender and intersex identities and lived realities.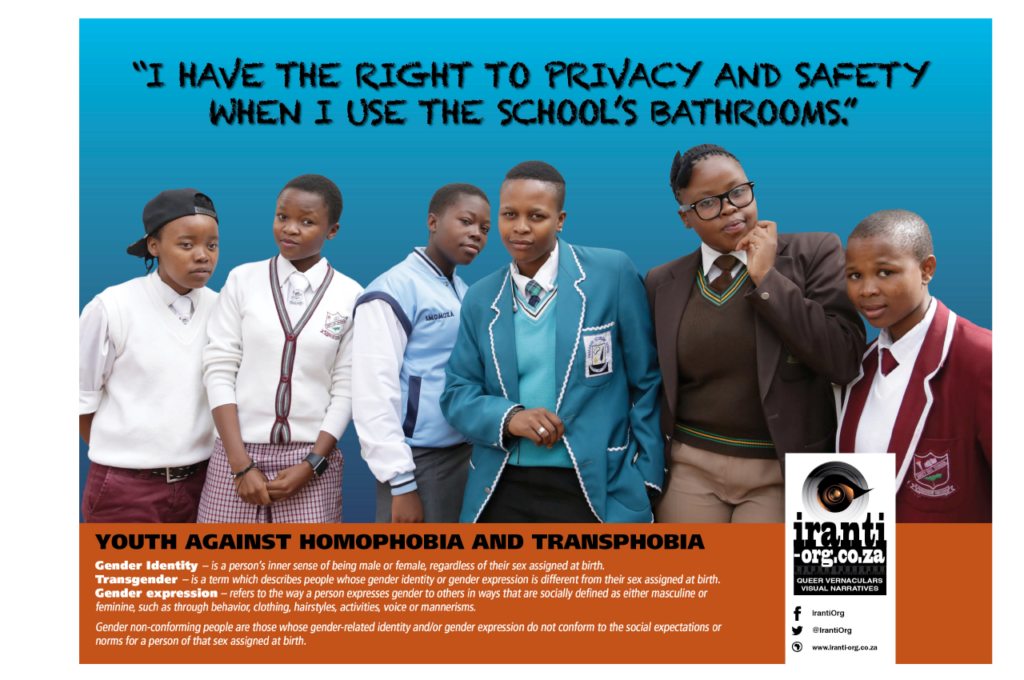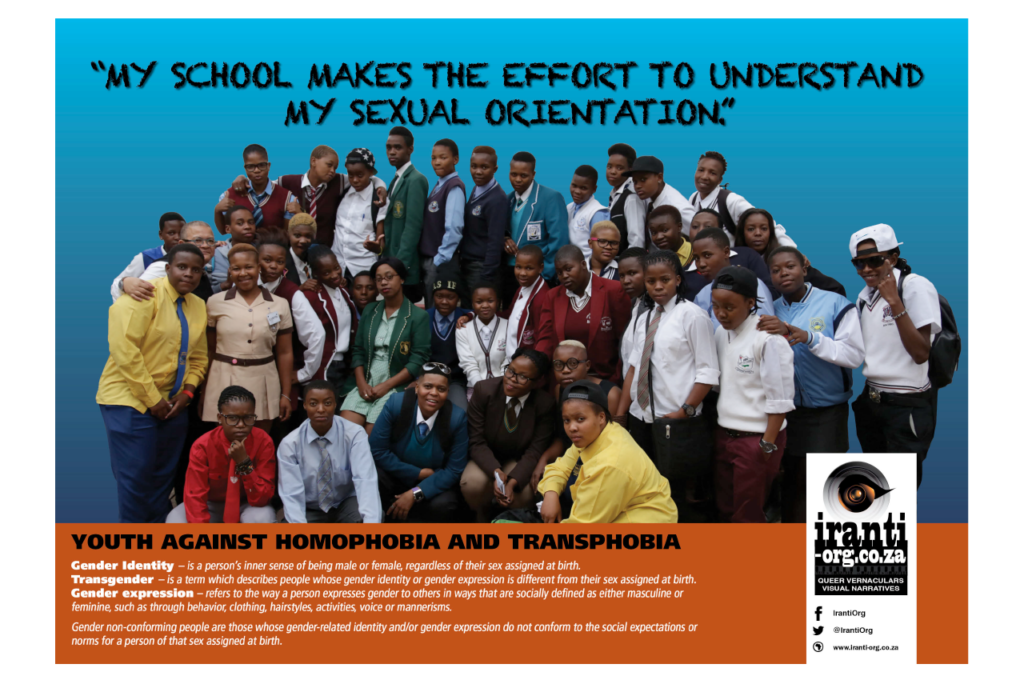 Thus we are committed to:
Increasing collaboration with regional and international human rights organisations in strengthening our collective advocacy efforts.
Providing media reports on human rights shift that advance or threaten the rights of LGBTI persons in the region.
Increasing awareness on the importance of depathologised health care for Trans* and Intersex persons globally.
Increasing media reporting on recommendations made by UNHRC and the ACHPR as it relates to the protection of LGBTI Rights.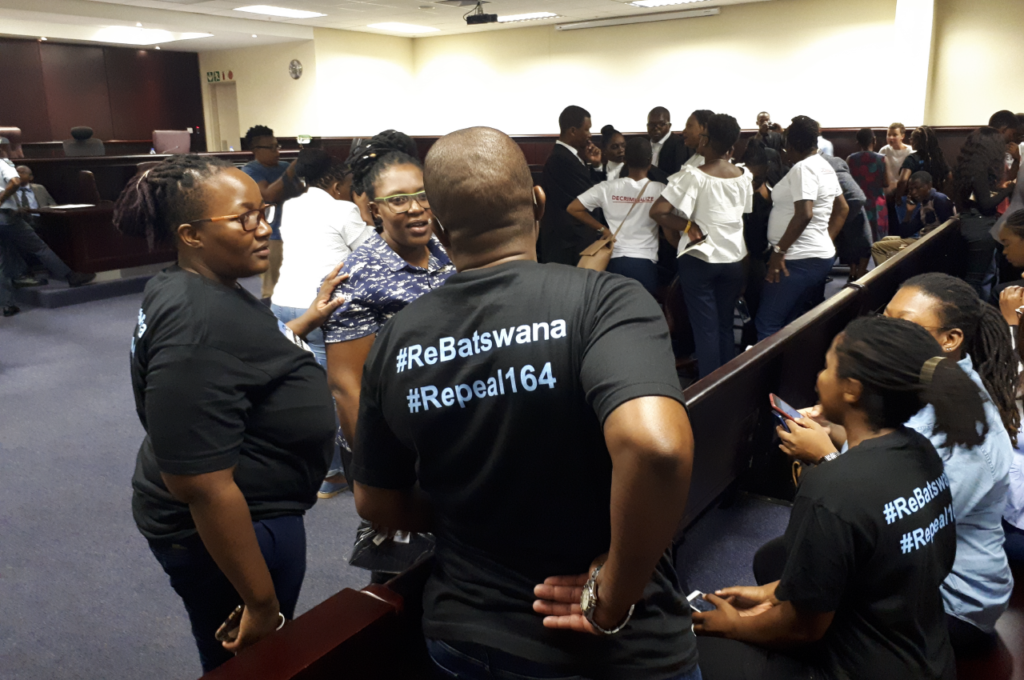 Just some of our ongoing advocacy projects include:
Safety, Dignity and Freedom. A partnership between Iranti, activist organisations from across Southern Africa, and media from their respective countries, to produce a media piece that will educate and sensitise local audiences with regard to LGBTI+ lives and experiences. Iranti concurrently holds focus-group discussions within participant countries to synthesis feedback and ensure the effective impact of each media project.
Decriminalisation. Iranti advocates for the decriminalisation of homosexuality, and expansion of protections for LGBTI+ persons, across Africa. The majority of anti-LGBTI+ laws stem from colonial-era anti-sodomy laws and remain a threat to the security and human dignity of all queer Africans. Iranti is monitoring the developing case for decriminalisation in Botswana, led by LEGABIBO (Lesbians, Gays and Bisexuals of Botswana), and are currently documenting the story which will be screened as a documentary film.
Access to healthcare. Iranti will soon launch a video series aimed at educating and sensitising doctors and medical workers around transgender identities and gender-affirming healthcare. These films, to be launched in conjunction with workshops and dialogues in the medical community, are just the latest in Iranti's ongoing work to expand and improve access to healthcare for trans and gender non-conforming individuals. In 2017 Iranti released a handbook on depathologisation of trans and intersex identities, and has worked closely with WPATH (World Professional Association of Transgender Healthcare) and the WHO (World Health Organisation) to depathologise transgender identities. A milestone was reached in 2018 when the WHO removed topics relating to transgender persons from the mental health section of the new version of the ICD (International Classification of Diseases) thanks to an international effort by activists and medical professionals alike.
Intersex rights. We remain committed to making intersex struggles visible in the region, and continue to work with medical and government stakeholders, in partnership with the intersex community, to put an end to Intersex Genital Mutilation, intersex infanticide in South Africa and the ongoing pathologisation of intersex identities in the medical sector. In 2018 Iranti took on the role of fiscal sponsor for Intersex South Africa and hosted a National Dialogue on the Protection and Promotion of the Human Rights of Intersex People in conjunction with ISSA, The Foundation for Human Rights and Department of Justice and Constitutional Development. We are currently in the planning stages of creating an educational video series for intersex medical care.
Protecting the youth. Iranti regularly works to campaign for or promote the stories of lesbian, transgender and intersex youth and in 2015 embarked on a poster-campaign to  and sits on a working group with the Department of Basic Education and other stakeholders to look into the implementation of more inclusive guidelines for transgender pupils, and new regulations that will allow all students to wear the uniform with which they are most comfortable. In 2018 Iranti published a short guide for parents of transgender and gender-variant youth, and the organisation is in the process of producing an educational series for parents, teachers and caregivers on how to support their children and how to navigate schools, laws and society safely.