NEED TO KNOW:
What : Support group
When: 7 December, 2pm to 4pm
Where: Iranti Offices, 3rd Floor, 1 Newtown Ave, Killarney, Johannesburg.
Contact: akani@matimba.org.za for inquiries and to RSVP
MORE INFO:
Iranti and Matimba invite you to the:
SUPPORT GROUP FOR PARENTS AND CAREGIVERS OF TRANSGENDER AND GENDER DIVERSE YOUTH
Two parallel sessions will be held. A support space for parents and caregivers, and a facilitated social space for trans and gender-diverse youth.
This will be the last support-group for parents and caregivers of 2019.
---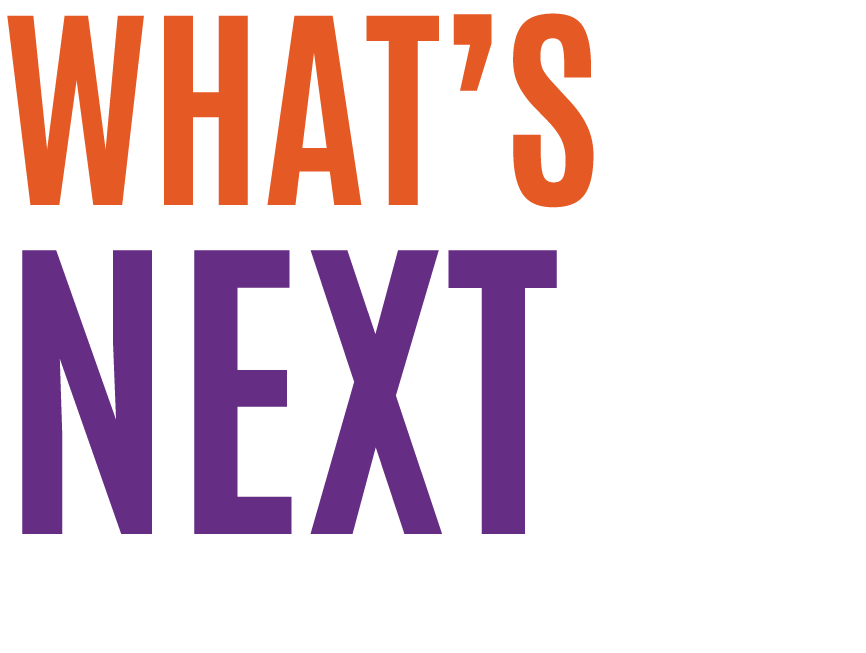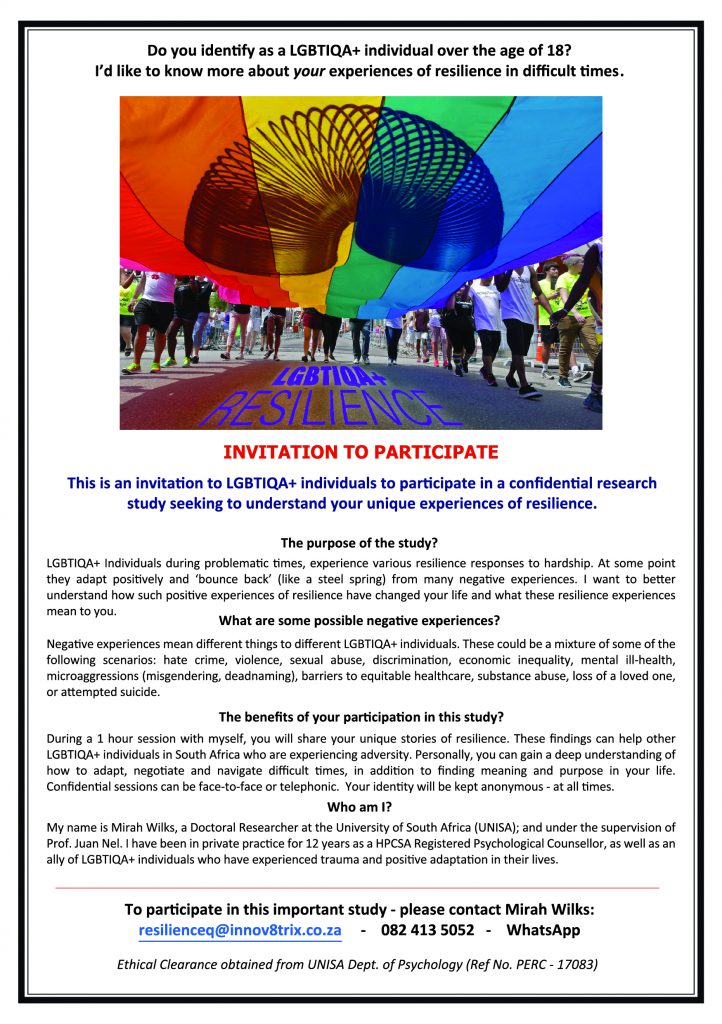 NEED TO KNOW:
What : LGBTIQA+ Resilience Study – Interviews
When: Ongoing
Where: TBD
Contact: Mirah Wilks (resilienceq@innov8trix.co.za | 082 413 5052)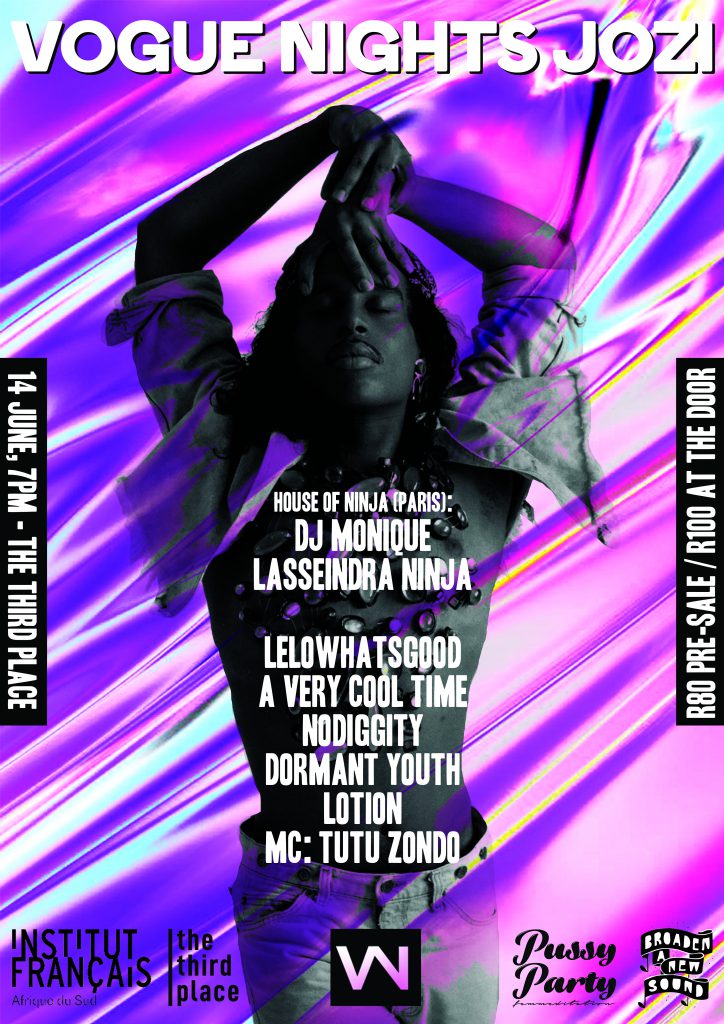 VOGUE NIGHTS JOZI
LGBT VOGUE PARTY HOSTED BY INSTITUT FRANCAIS, JOHANNESBURG – 14 JUNE 2019
FABULOSITY
LASSEINDRA NINJA ATTENDS THE KEWPIE EXHIBITION, JOHANNESBURG – 18 JUNE 2019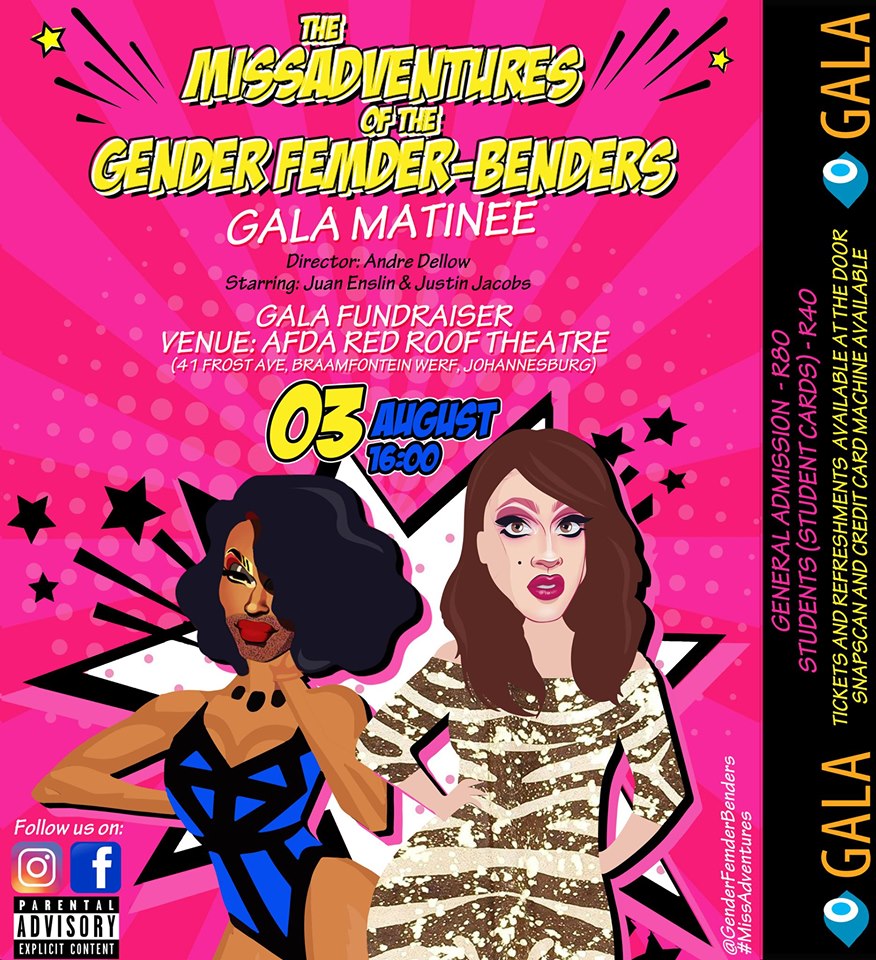 THE MISADVENTURES OF THE GENDER FEMDER-BENDERS
GALA DRAG MATINEE AND FUNDRAISER, JOHANNESBURG – 3 AUGUST 2019
PAST EVENTS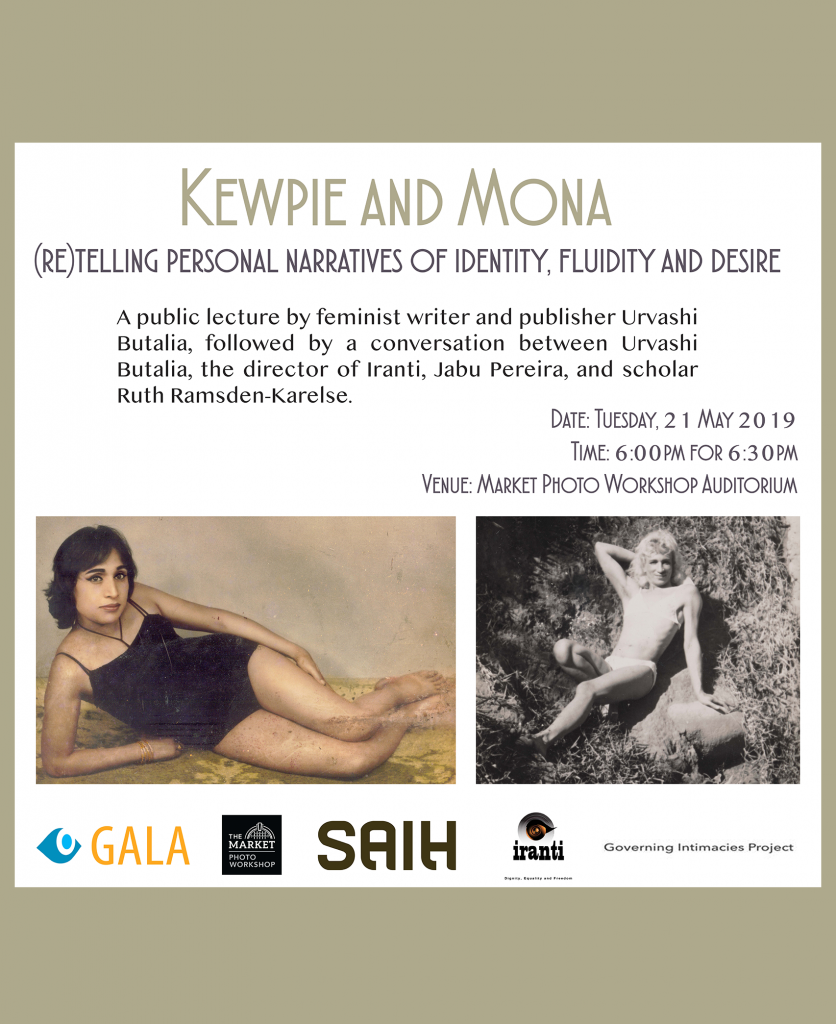 KEWPIE AND MONA
PUBLIC LECTURE AND PANEL DISCUSSION, JOHANNESBURG – 21 MAY 2019
IDAHOT CELEBRATIONS
EDUCATIONAL AND CELEBRATORY DAY IN ASSOCIATION WITH ALLIANCE FRANCAIS, PRETORIA – 17 MAY 2019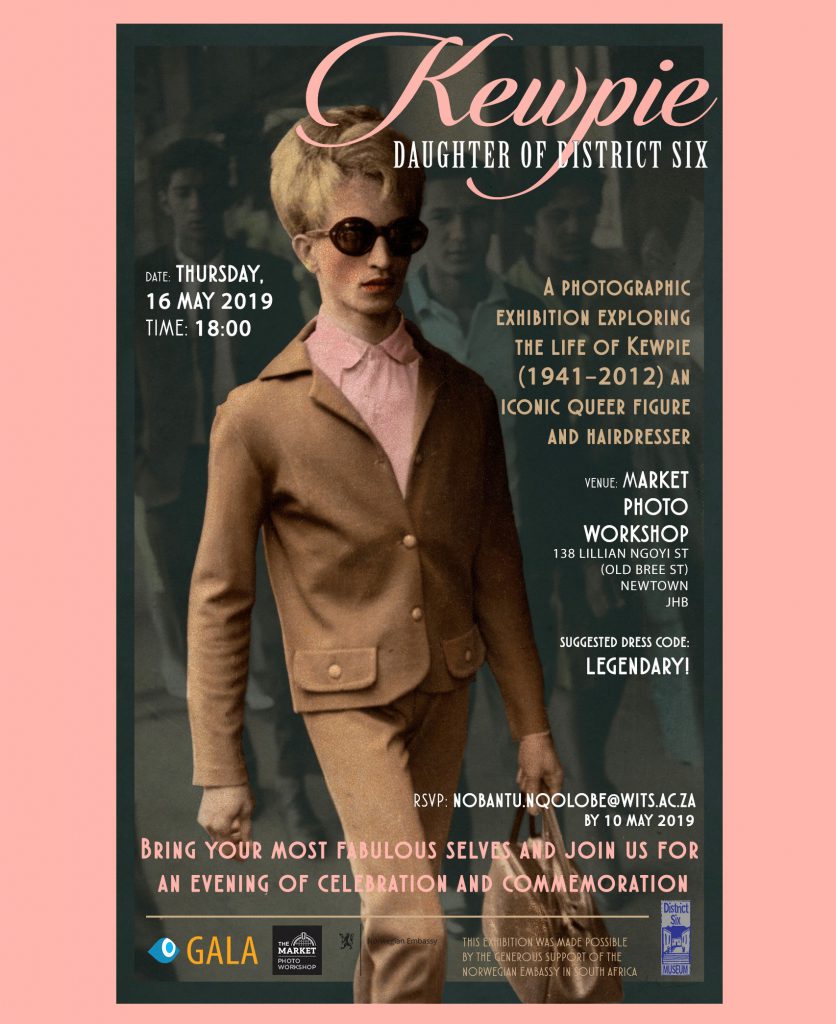 KEWPIE EXHIBITION
A PHOTO EXHIBITION BY GALA ON THE LIFE OF DISTRICT SIX QUEER ICON, KEWPIE, JOHANNESBURG – 16 MAY 2019
SCREENING OF B*TCH MAKOYA
SCREENING AND DISCUSSION ON B*TCH MAKOYA, JOHANNESBURG – 25 OCTOBER 2018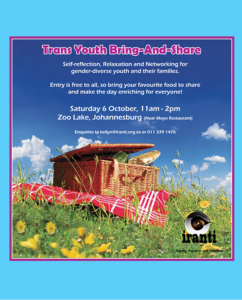 TRANS YOUTH BRING AND SHARE
TRANS YOUTH BRING-AND-SHARE PICNIC, JOHANNESBURG – 6 OCTOBER 2018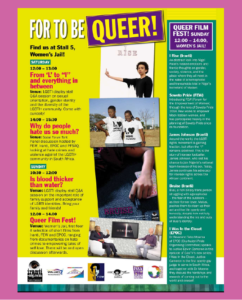 QUEER FILM FEST
QUEER FILM FEST AT THE SA HUMAN RIGHTS FESTIVAL, JOHANNESBURG – 23-25 MARCH 2018