By Nomsa Manzini
LGBTI+ activists from across Gauteng gathered at Constitution Hill on Wednesday April 26 to call for #JusticeForQueerSA.
People gathered from early in the evening. Iranti Programmes Manager Ntuthuzo Ndzomo said the queer community needed to unite to fight hate crimes.
"We must challenge government officials to take a stand on hate crimes," he added.
Reverend Toni Kruger-Ayebazibwe of the Global Interfaith Network called on religious leaders and traditional leaders to come forward and be active allies.
Activist Kamva Gwana said it was important to hold the church and state to account.
"We cannot let religious leaders and government (officials) pledge to be allies but only for appearances … only to be acknowledged on our stages as allies. We need to call them out."
Iranti was one of several organisations represented at the event including Gala, PFSAQ, SCOPE, FEW, VAAL LGBTIQ, WITS LGBTIQ, Thami Dish Foundation, Wits Activate and The Other Foundation.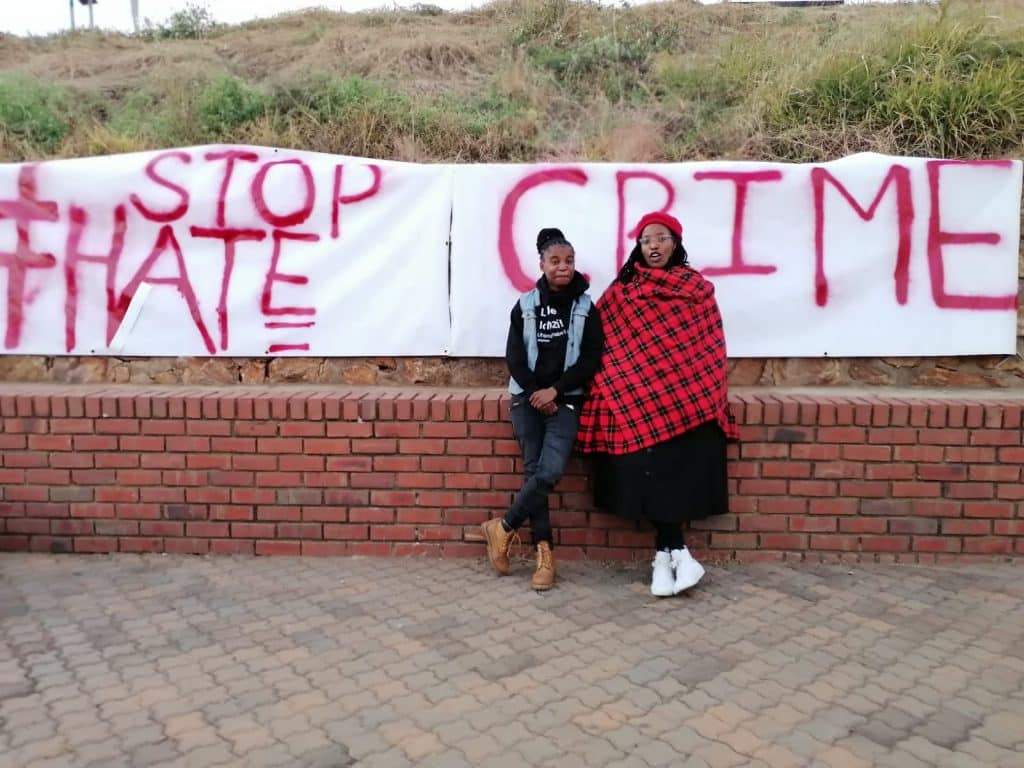 Thami Dish stressed that those on the frontlines needed to make space for themselves and for others. "We need resources to take up space. We need each other."
Shari Maluleke, treasurer at WITS Activate, read a statement of solidarity that expressed disgust and hurt caused by "the national state of emergency – hate crimes against LBGT people".
As candles were lit under portraits of those killed in recent months, activists gathered in the courtyard came together in a song of prayer led by by Mpoi Westrand LGBTI.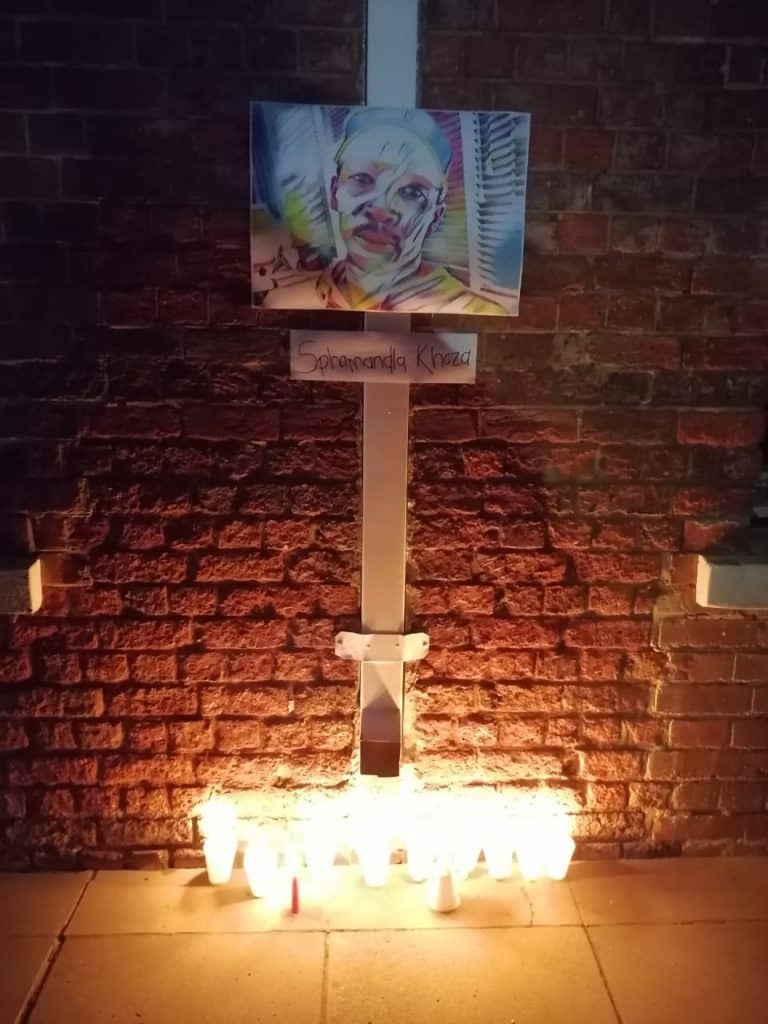 See more: https://www.iranti.org.za/?p=4368