Many Intersex persons in South Africa remain marginalised, Iranti Programme Officer Crystal Hendricks told members of the African Intersex Movement (AIM) Steering Committee who visited Iranti House on Friday 8 October to engage in combatting the stigma in the region.
After a tour and introductory chat with the Iranti team, members of AIM deliberated with Hendricks who is part of Intersex South Africa (ISSA).
"We can see, in South Africa, that many in the Intersex community remain marginalized in terms of employment, healthcare and mental healthcare. The last year has been challenging but we try to make sure that our members feel supported and don't feel isolated, despite the pandemic," Hendricks told AIM members.
ISSA is currently working on three main areas of importance that it believes will raise awareness of the Intersex community in Africa, contribute to erasing the stigma attached to Intersex people and help to protect Intersex children.
"One of these are Legal Gender Recognition (LGR). We've made a submission to the gender removed from the South African Identity Document – and an option of 'x' (for non-binary) being added – we await feedback." Hendricks said.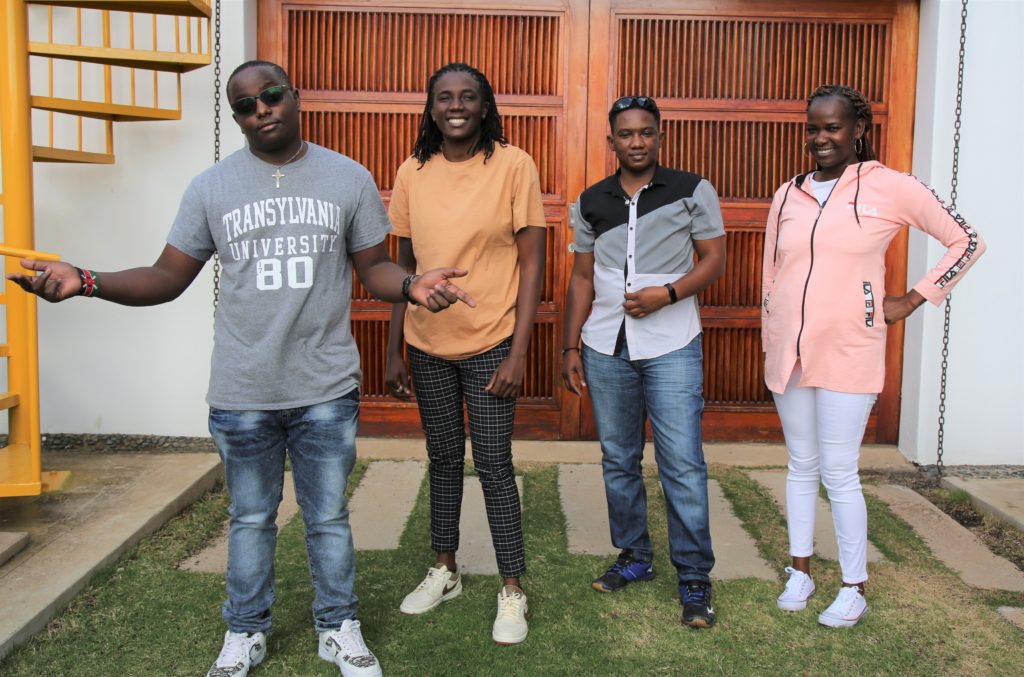 Another of ISSA's main goals is to end Intersex Genital Mutilation (IGM). ISSA has submitted an adjustment to the Children's Bill of Rights, for children to be able to decide on their gender/genitals when they are of age. The bill has gone to Parliament.
Intersex South Africa is also hosting an engagement in Johannesburg at the end of October to meet with the parents and families of Intersex children.
INTERSEX ADVOCACY IN AFRICA
In Zambia, the Ministry of Health and doctors are coming up with a specific age for children to make informed decisions when it comes to Intersex surgery.
One of the AIM representatives said: "We want the Intersex element included in the justice system, so we're working on coming up with renewed reproductive health education."
While challenges relating to Intersex people in Zambia remain, there's a drive, in both Zambia and Zimbabwe to ensure that they are vaccinated – because of a known issue with Intersex people having access to medical care.
The issue of surgeries on Intersex children remains top of mind in Zimbabwe as well. Because of a lack of education and understanding around children being born Intersex, people are consenting to surgeries without the right information, the AIM Zimbabwean representative told the Iranti team.
COMING TOGETHER
Both ISSA and AIM have resolved to meet virtually in the coming weeks to discuss the issues facing Intersex people in Africa. Some of the topics that will be addressed are Intersex Awareness Day, the stigma around being Intersex, IGM, matters that the Intersex community faces regarding healthcare and mental healthcare and how many Intersex people are forced into shame and secrecy.
"This is a great opportunity for us to do this, not only for us but also for Africa so that a model can be applied to countries across Africa," Hendricks said, adding that "open communication is key between members of AIM and Iranti."
AIM, alongside ISSA and Iranti plan to host quarterly webinars in the future.