The SA-EU Dialogue (4-6 November) saw attendees discuss how to revise South African national policy so that it fully protects the human rights of Transgender and Intersex persons. The aim was to draft four policy briefs to address the well-being and safety of Transgender and Intersex persons, in the domains of legal gender recognition, health, education and inclusion, and migration. Two policy areas will be especially important: legal gender recognition (LGR) and Intersex genital mutilation (IGM).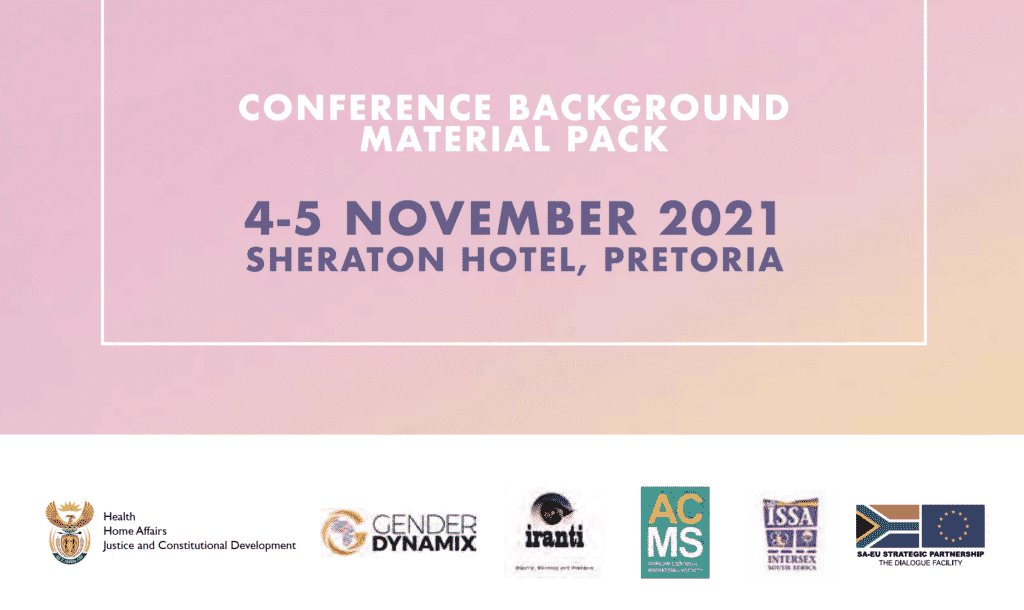 THE DAYS:
DAY ONE (4 November) focused on the existing South African legal framework that governs legal gender recognition, and on the need to transform that framework so that each person can determine what their legal gender is. Self-determination is the key principle supporting this transformation.

DAY TWO (5 November) addressed the rights violations that Intersex persons experience and the need to develop
a legal and policy framework that protects the rights of Intersex people and, crucially, prohibits IGM. Self-determination and bodily autonomy are two key principles that support the proposed ban of IGM.

DAY THREE (6 November) was dedicated to discussing and finalising our recommendations. Download the SA-EU dialogue conference pack below.