By Tamsin Wort
Intersex persons deserve access to affirming healthcare, bodily autonomy and to be treated as living, breathing, valid members of society says Iranti Intersex Programme Officer Crystal Hendricks.
She was speaking on Wednesday 8 December 2021 during the seventh annual OutSummit Conference – a meeting of LGBTQIA+ advocates and allies – on the issue of Challenging Intersex Genital Mutilation (IGM) in Africa.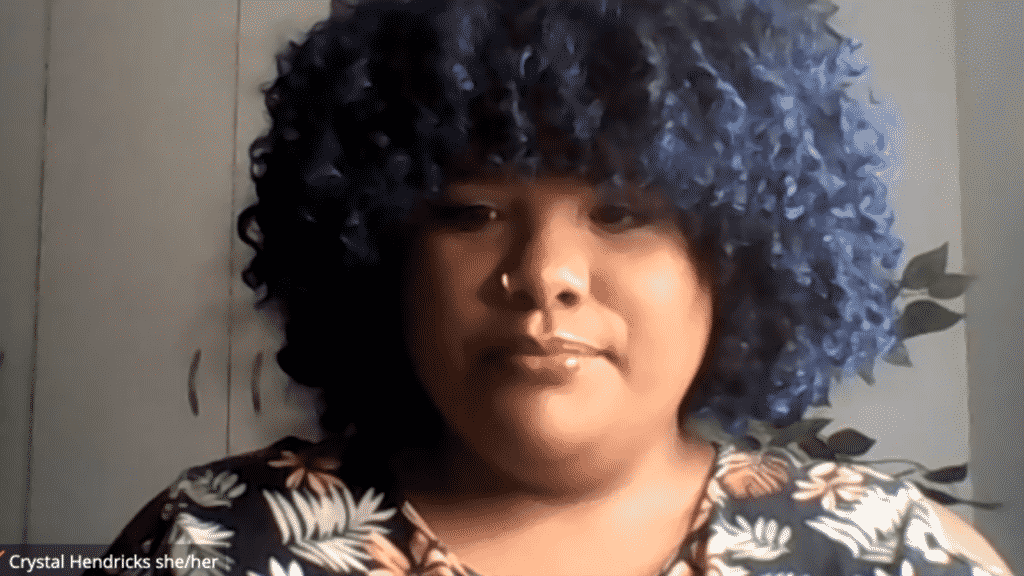 'IGM IS ABOUT MAINTAINING A BINARY'
Hendricks said: "IGM is a human rights violation and that's something that we have to state clearly. It's unnecessary cosmetic surgery."
"The world is still trapped in binaries of male and female," she added, saying, "And then doctors think 'how can we normalise this child' because they want us to tick boxes."
Hendricks said medical professionals don't consider how IGM is going to benefit a child or make their lives better.
"A lot of the time, when you speak to patients it's more about the doctor and less about the patient. Intersex healthcare is not about the benefit of the Intersex person – it's just the fact that they are Intersex and don't conform to the binaries of people," she said.
Hendricks said gender is something that one should choose for themselves.
"But they [doctors] get to choose that for you – and they get to put you in these boxes," she added.
TORTURE
Hendricks said IGM and unnecessary surgeries on Intersex persons are levelled as torture.
"After these surgeries are performed, these people face a lifelong experience of pain and suffering. Being intersex is not a life or death situation. Intersex people deserve bodily autonomy," she said.
INTERSEX CHALLENGES IN ZIMBABWE
Panellist Ronie Zuze, from Intersex Zimbabwe, said: "In Zimbabwe these [IGM] surgeries are still happening and even the government of Zimbabwe is defending these types of surgeries – arguing that Intersex activists are trying to stop these surgeries from taking place despite the fact that they are 'serving' the lives of Intersex people".
Zuze said the fact remains that Intersex persons in Zimbabwe are living proof of the realities of the consequences of IGM.
"The government isn't willing to engage with us on these surgeries. Right now, we've had several cases – there's a major hospital in Bulawayo where some health professionals are actually arguing to say that these surgeries should be encouraged to continue to protect intersex bodies," they said.
Zuze said these surgeries have negative consequences that can last for years, adding that it's unfortunate that the Zimbabwean government isn't willing to listen, despite the fact that children are suffering and may face more issues when growing up after IGM surgeries.
"We're coming forward to sensitise society on the dangers of these surgeries so parents and medical practitioners can be aware that we're living the realities of the effects of these surgeries," they said.
VIOLATIONS ARE STILL HAPPENING
Intersex South Africa Chairperson Pana Makwati said it's well known that IGM has been a challenge, and doctors are not willing to listen.
"This causes a lot of issues within the law and the economy. IGM is still happening and doctors are not willing to listen in terms of ensuring that there's consent within these hospitals around South Africa," Makwati said.
Makwati said the laws and policy currently in place in South Africa are designed to keep Intersex people vulnerable.